The Valentine's Day celebration practices which are probably more Filipino than the rest are the harana/singing telegram and mass weddings. Valentine's Day celebration in the Philippines is very similar to the rest of the world's celebration of Valentine's Day with just the products and settings different.
1. Flowers
Flowers have long been a Valentine's Day favorite. May it be a single rose or a whole bouquet, flowers never fail to make women of any age feel special. As Valentine's Day in the Philippines nears vendors start increasing their prices as demand for them increases. And despite the drastic change in price, our gentlemen still buy them for the ladies. One of the most popular and affordable places to get flowers in the Philippines is the Dangwa Market in Sampaloc, Manila.
2. Chocolates
Chocolates are also common gifts on Valentine's day oftentimes paired with flowers.
2. Dating
Concerts
Local and international artists usually hold concerts on Valentine's Day or days close to it. Concerts can be in big venues or in cozy hotel lounges. This stopped during the pandemic but a return can be expected
Dining
Most hotels and restaurants offer dinner packages.
Parks
Another way of celebrating Valentine's Day is going to parks . A budget friendly way to celebrate together, spending time together in parks are Filipino couples' way of spending time together and just catching up. Popular parks are Luneta Park, Paco Park and the ruins of Intramuros.
3. Valentine Cards
Valentine Cards in all shapes and sizes with loving messages appear in bookstores despite popularity of digital cards.
I remember in grade school, we made Valentine Cards in our art class.
4. Staycation
Different hotels offer Valentine staycation packages.
6. Singing Telegram/Harana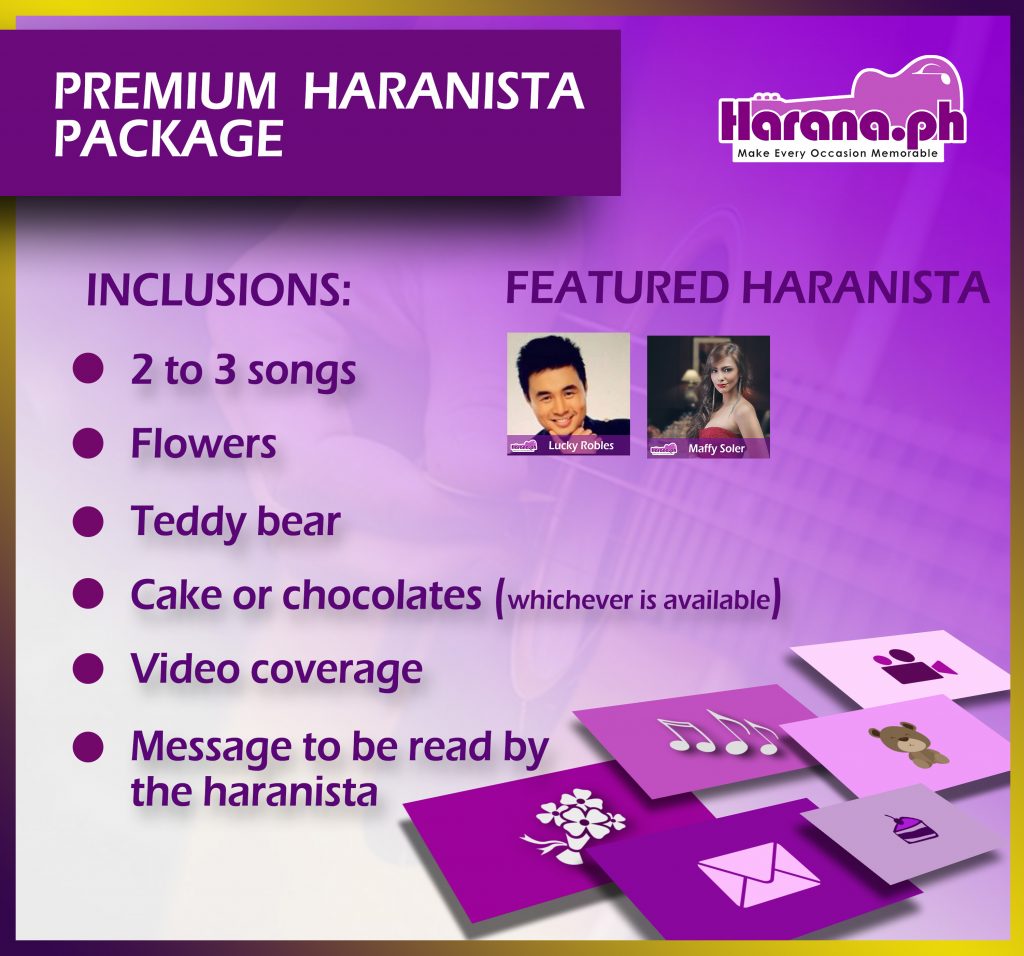 Singing telegram originally was linked to telegrams, a message which is sung. In the Philippines a whole love song is sung , thus some businesses call it harana (serenade). However, this might have been affected by the pandemic too.
7. Mass Weddings
Mass weddings are usually initiated and sponsored by the Local Government Unit Head or a Civic Organization. These have been officiated in different provinces to help couples who are struggling to afford to hold their own wedding ceremonies. In a mass wedding, you will see several couples coming from different backgrounds with different stories. Most of them are already living together and have their own families but could not pay for a wedding ceremony. Churches also sponsor mass weddings to solemnize the unions of those who are living together without the sanctity of church marriage.