Belen is a tableau representing the nativity scene or the birth of Jesus Christ. It reminds everyone of the origin of Christmas.
Expectedly, it is at the center of churches' Christmas decorations.
National Shrine of Mary Help of Christians. This was taken on December 20, 2021. The infant Jesus is not yet in the manger prior tohis date of birth.
National Shrine of Mary Help of Christians, taken on December 25, 2020.
Inside National Shrine of Mary Help of Christians
Calendars issued by the church often depicts the nativity scene.
Desk Calendar
At home, we always have a Belen during the Christmas season.
Our Little Belen At Home
This year, my hometown neighborhood displayed a Belen.
Our Neighbothood Corner in Calauag, Quezon, photo by Mayet Sidiangco Seguerra
The Philippines is predominantly Catholic.
In Tarlac, they celebrate Belenismo every year.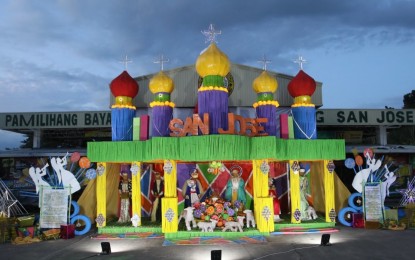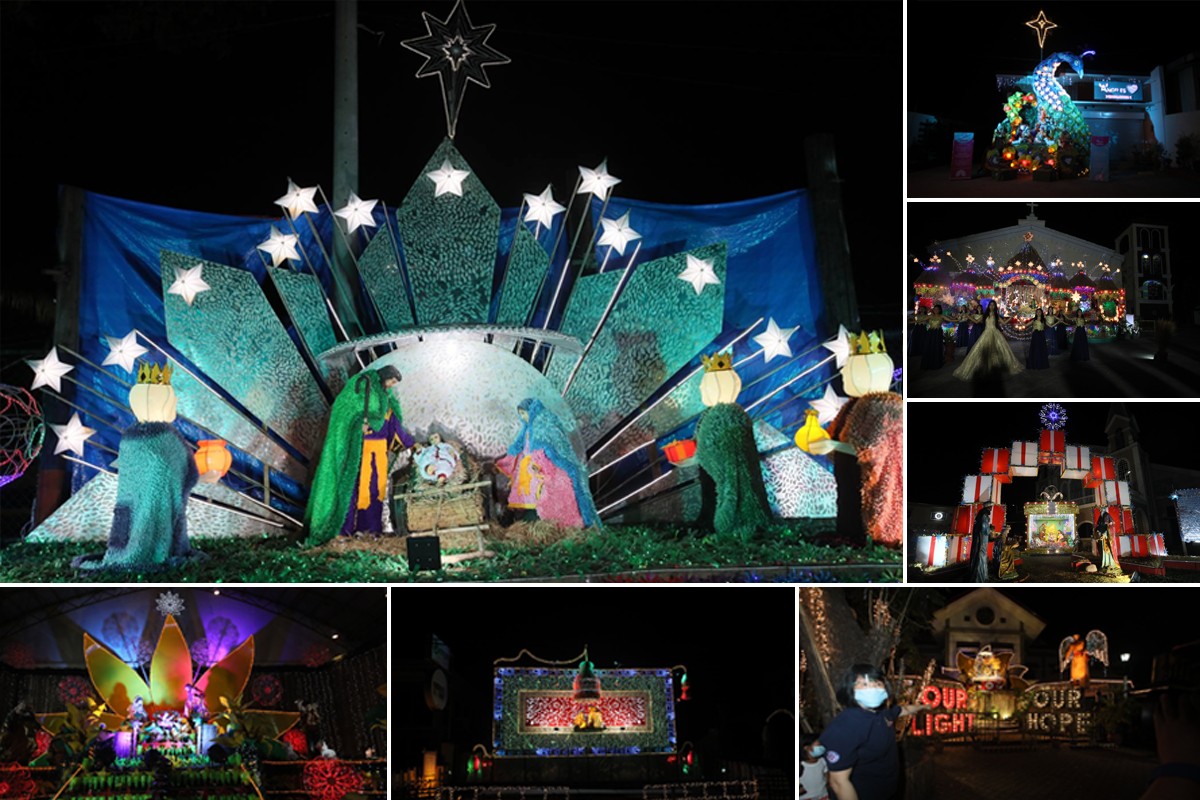 Belenismo – a yearly celebration in Tarlac https://www.pna.gov.ph/articles/1159756
Malacañang has a life-size Belen.
MALACAÑANG PALACE BELEN DISPLAY . A life-size "belen" (nativity scene), depicting the birth of Jesus Christ in the manger, is on display inside Malacañang Palace's sprawling lawn on Wednesday (Nov. 17, 2021). The nativity scene is a common display in churches, malls and homes during the Christmas season, some with elaborate figures of angels, shepherds, wise men and animals. (PNA photo by Jess M. Escaros Jr.)
Commercial business districts and establishments often display a Belen.
Belen on General MacArthur Avenue at Araneta City in Cubao, Quezon City features a life-sized tableau of the nativity scene, with Filipino touches like capiz lights, parols, and a kubo roof.
MERRY CHRISTMAS ! MALIGAYANG PASKO!