The flower I consider as my birthday flower is unofficial.
I was born in June. Officially, my birthday flower is Rose or Honeysuckle.
Rose from Pinterest
Honeysuckle from Pinterest
But I've always considered this flower which always blooms in early June, my birthday flower. And I suppose a birth flower or birth flowers were designated for each month because they bloom in that month.
Actually it's my and my niece Myla's birthday flower because our birthdays are June 6 and June 7 respectively. We call it English Balloon. It blooms once a year. The plant that we have did not bloom this year for some reason. So I searched for a photo in the wide web. I learned that it's called Sphere Flower Fireball Lily or Blood Lily. The orange variety is what we have like the one in the picture below (from Shopee Philippines).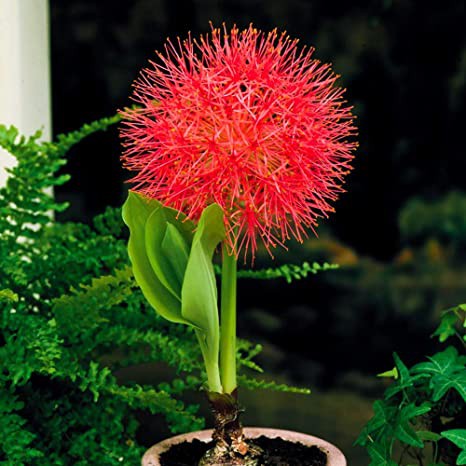 This is how they appear in flower/plant stores along the road in Tagaytay when they are in bloom.
Our plant did not bloom this year, but it's still vibrant and have grown bulbs giving us hope that it will bloom again. As has been said, many times, hope springs eternal.